We sat down with sex educators Laureen HD and Zoë Ligon to talk about living openly with STIs, how the #MeToo movement has opened conversations around sex, and why online censorship is holding back our ability to progress on sex education.
Zoë Ligon is a self-taught sex educator and the owner of Spectrum Boutique, a sex-positive online store for people of all identities and curiosities. The self-proclaimed "Dildo Dutchess" is championing the power of pleasure and de-stigmatizing sexual experimentation through her store and Instagram handle @thongria.
Laureen HD is also a self-taught sex educator with a YouTube channel that aims to de-stigmatize and demystify what it is like to live with Herpes. She has helped thousands navigate their own diagnoses, and is helping to fill the STI education gap that exists today. You can find her on Youtube via her channel Laureen HD, or on Instagram @laureenhd.
How did you each find yourselves in the space of sex education?
Zoë: I fell in love with the sex toy world because they were things that I had previously been afraid of; things I felt like I had been kind of programmed to be afraid of. Like the idea that lube is for menopausal women or people who are broken in some way. I grew up with sex education, but was still under the impression that this is the way things were until I was in my twenties. So I thought other people would benefit by me telling my personal story.
Laureen: For me, I think it was more out of need. I found myself in the situation of having to live with a virus [HSV-2] that I didn't consciously choose to live with, and I was in need of tools to process what this meant for my future and for me as a person. I felt very alone trying to figure out all these answers, so I decided to vlog about it. I think most of the time it's just for people to see that a person with Herpes looks normal. There's a big story attached to Herpes. Showing people that I don't look like that stereotype goes such a long way in helping them feel 'normal'.
"People are more comfortable having sex than talking about sex."
Why do you think we as a society still find it so difficult to talk about sex and sexual health openly?
Laureen: People are more comfortable having sex than talking about sex. People are not comfortable talking about their barriers and preferences. They just hope that their body language will be perceived the way they mean it. To me, the overall acceptance of sex is to really internalize that your sexuality is all on you, and that there is no one norm. It's on you to figure it out on who you're attracted to, what type of relationship fulfils you and what type of relationship makes you feel unsatisfied. We can't do that if we haven't explored what our body likes or responds to.
Zoë: Exactly. A lot of us haven't been raised to challenge our sexuality and pleasure because we've just had a social script handed to us that we can so easily follow.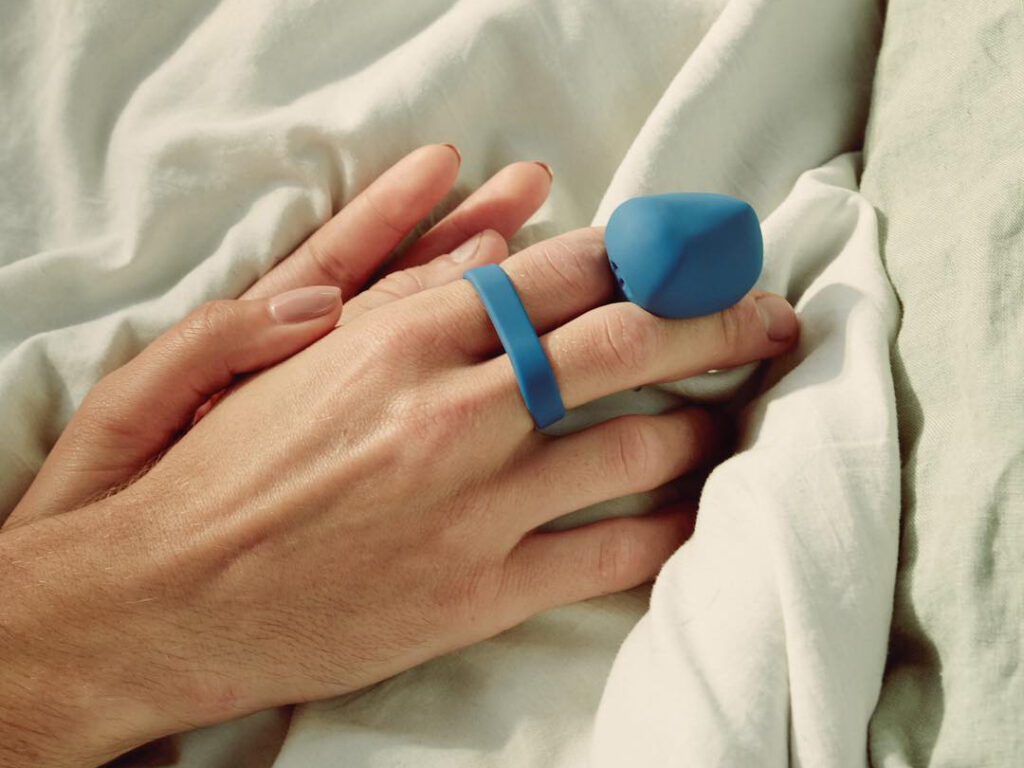 As sex educators, how have you seen the conversations around sex evolve since you first started?
Zoë: When I first started six or seven years ago, the questions I was getting were, 'How do I get into butt stuff? How do I have an orgasm?' It's not that those questions aren't still there and happening, but now it's also, 'How do I continue to have a pleasurable sex life with all this trauma I'm processing?'
A lot of people, through hearing other people's stories in the #MeToo Movement, are now putting their own assaults, rapes, and non-consensual experiences into the context of the sex positivity movement for the first time.
"A lot of people, through hearing other people's stories in the #MeToo Movement, are putting their non-consensual experiences into the context of the sex positivity movement for the first time."
Laureen: I think that people are now understanding that it's okay to explore, and are becoming a little more aware of the demystification of 'normal'. Sex is a lot of what drives us. Acknowledging that doesn't make us crazy or weird.
As more sex educators and brands move online, censorship has become a subject of intense scrutiny. Is this something affecting you?
Zoë: I have posts taken down constantly. According to various media people I've spoken to 'shadow bans' aren't real. But for a year now my Instagram account has been in a place where you can't tag me in things. You can type in my full username handle but won't see it pop up.
Laureen: Yes! I personally experienced this when I looked for you, Zoë. You didn't come up until like the 15th account, even though I spelled it out entirely and correctly.
It's hard to find us, and it's not helping people in our community. Someone somewhere didn't do their job, and that's why people are coming to me. I think it's really a shame that platforms like Instagram and Facebook, who are chosen by communities like ours to really progress on certain topics, are basically getting in the way.
What do you see being the biggest things that need to be addressed when it comes to sex censorship online?
Laureen: There's no real firm understanding and transparency from social media around what is considered as infringing their policies. It's moderated by people who report content, so it gives the power to anyone to be able to make or break a certain type of education without a firm benchmark to go back to. It's just based on opinions. When we talk about sex, because it's such a taboo topic, it means we're preserving this toxic environment where sexual health and sexual education are labeled as shameful.
Zoë: Ultimately it really just boils down to the fact that people are only reporting things that they personally see as bad; and the moderators of reported content are humans with their own subjective bias too.
Where would you like to see the conversation around sex evolve over the next 5 years?
Zoë: I want to see more emotional intelligence cultivated. I've heard the saying that 'sex sells everything except sex'. We can passively and implicitly talk about sex, but we can't explicitly talk about it otherwise people get way too uncomfortable and shut down.
Laureen: I would like to see the conversation around sex evolve in a more realistic space. I would love to see sex workers, people who have made it their actual occupation and who are the primary victims of censorship laws, part of a more mainstream conversation.
Download the full New Society Rules report by subscribing on our home page.
Photo Credit: @marcusphotographer